21st Century Museum of Contemporary Art, Kanazawa is a contemporary art museum located next to Kenroku-en and Kanazawa castle. Their exhibitions are not only from Kanazawa but also all over Japan and all over the world.
If you like contemporary art, you should not miss it, but you should be aware that you might want to stay whole a day in the museum. Planning your itinerary in advance is recommended.
Their exhibition is not free, however they have admission free zone.
Architecture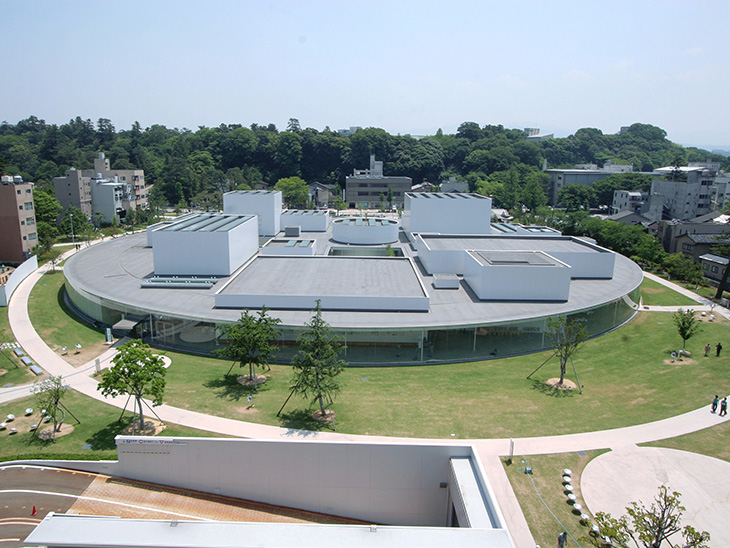 The architecture is very unique. Even if you are not interested in contemporary art, it is worthwhile. The building is 112.5 metres in diameter with glass wall.
Swimming pool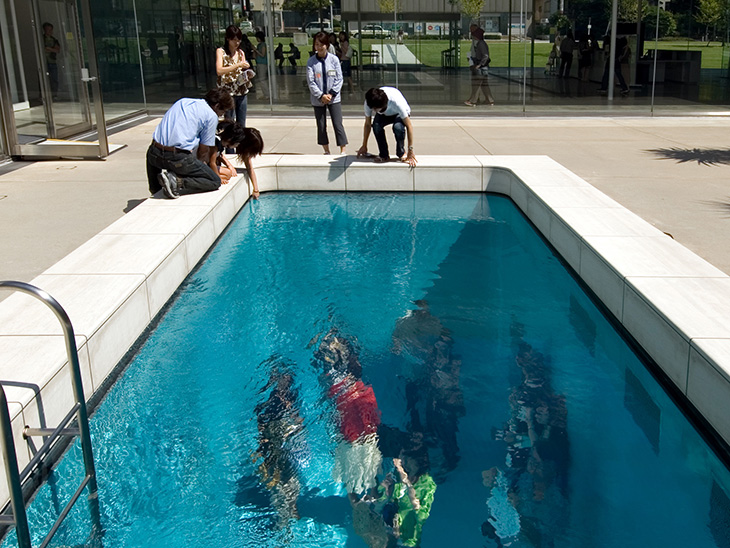 In the middle of the museum, actually it is an admission free zone, there is a swimming pool in which people are walking around. You also can go down to the pool though you need an admission.
You will see the trick when you go there.
Facilities
They have comfy toilet and big coin lockers, so you can leave the baggage here before going to Kenroku-en.
The museum shop is nice, too.