Omicho is a Kanazawa's local market. Kanazawa's people call them "Kanazawa's kitchen". As the words saying, they sell everything you can find in your kitchen. Not only fish but also vegetables and meats are sold in Omicho market.
Since they are not morning market, you can visit there anytime but you had better to visit there by 4pm since the most shops close around 5pm. Conversely, you can buy foods at discount price after 4pm. In weekend more than half shop closed, their target are mainly tourists.
About 300 years ago in 1721, Omicho market was open. Nowadays, there are about 180 shops. As you know, Japanese people eat fish a lot, so there are many fish market. The market is lively and shoppers are friendly. They talk to you to try to sell their products, however it is not too strong compared to other countries so you can see the market without bothering.
Things to see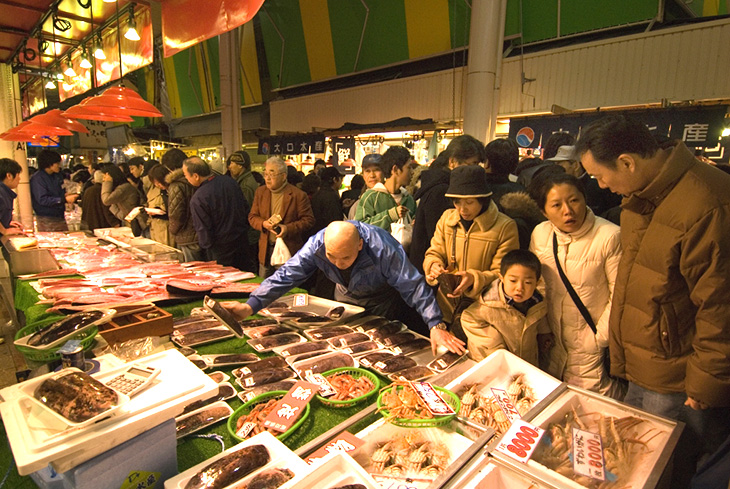 Vegetable stores
In Spring at vegetable shops, you can see eatable fern at vegetable shops. That might look weird, but it tastes good.
They sell wasabi in all season. Have you ever seen real wasabi? Wasabi is a root vegetable.
Kaga yasai (Kaga vegetables)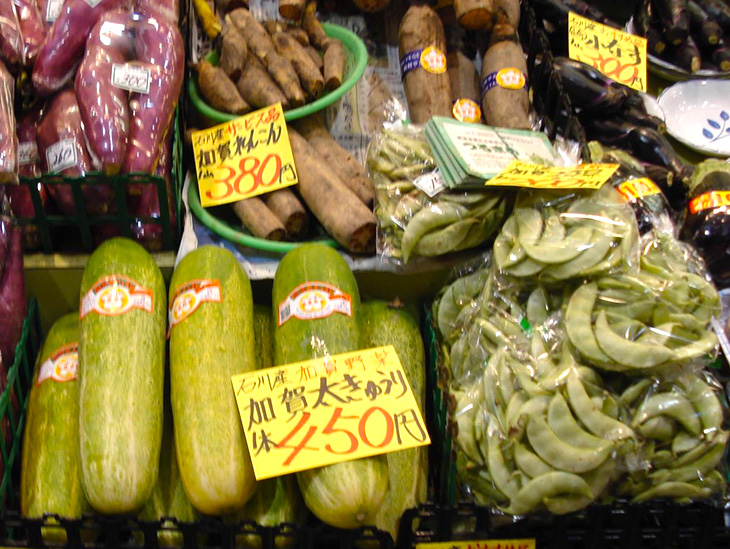 Kaga yasai are local vegetables which grown is Kaga – southern part of Ishikawa prefecture that includes Kanazawa. They includes, pumpkin, egg plant and lotus plant.
Ruby roman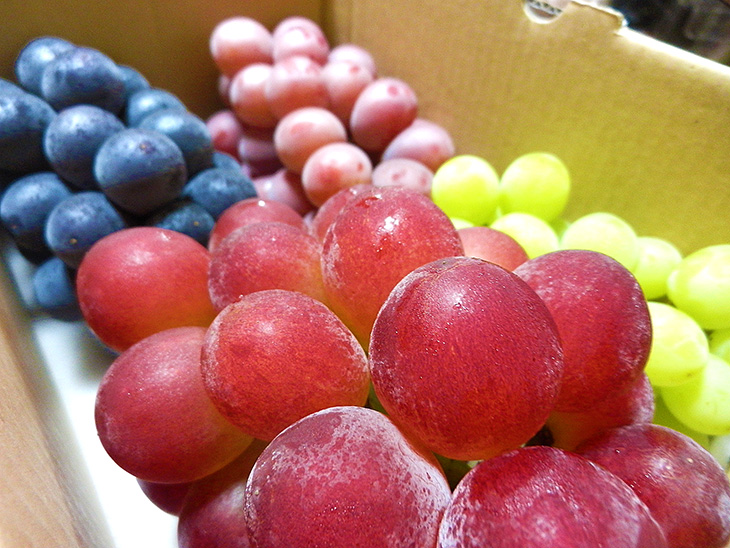 Ruby roman is the world's most expensive grapes grown northern part of Kanazawa.
That's cost you 10, 000 yen per bunch! The portions are quite big and tastes really sweet.
Fish stores
Crab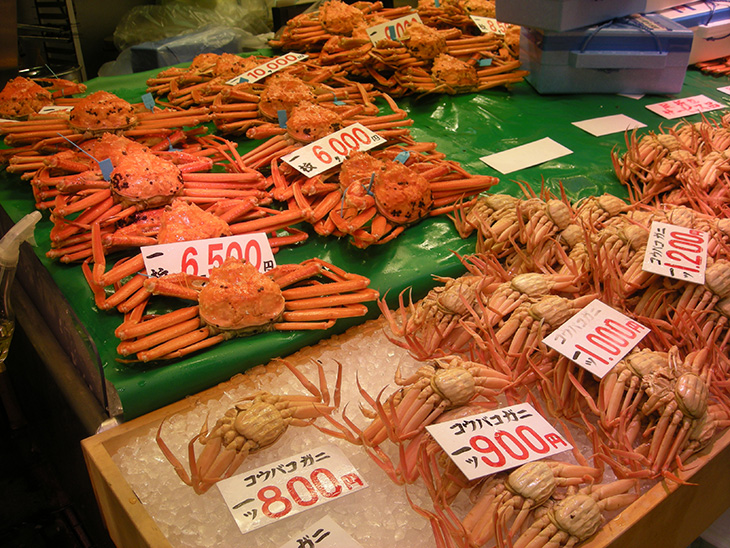 Winter is a crab season. Catching crab is allowed only from November to the end of Winter to preserve the resource.
You will be surprised by the price. Some of them cost you more than 10, 000 yen. Actually these are for gifts or for tourists and the Kanazawa's people don't eat expensive ones.
Fish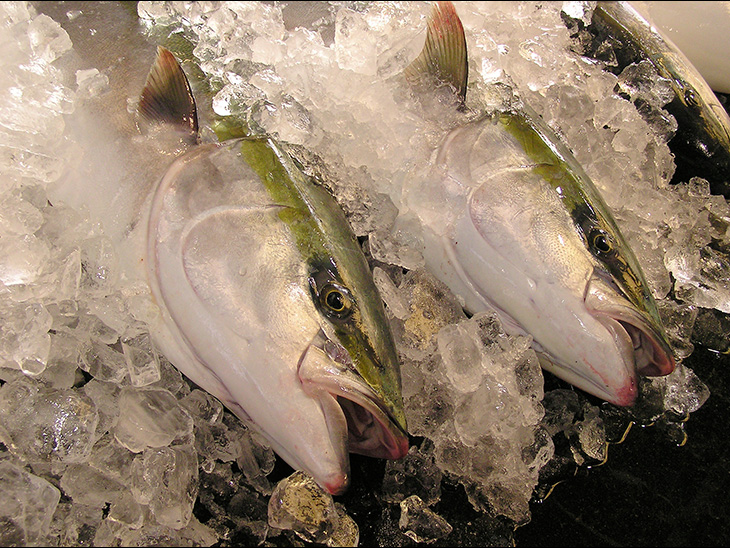 Fishes in Omicho market is really fresh and ideal for sashimi – raw fish.
In winter, you will see many yellowtails. They are caught sea of Japan. We have lots of thunders in the beginning of winter. We say that the thunder awake yellowtail.
Sushi and Sashimi restaurants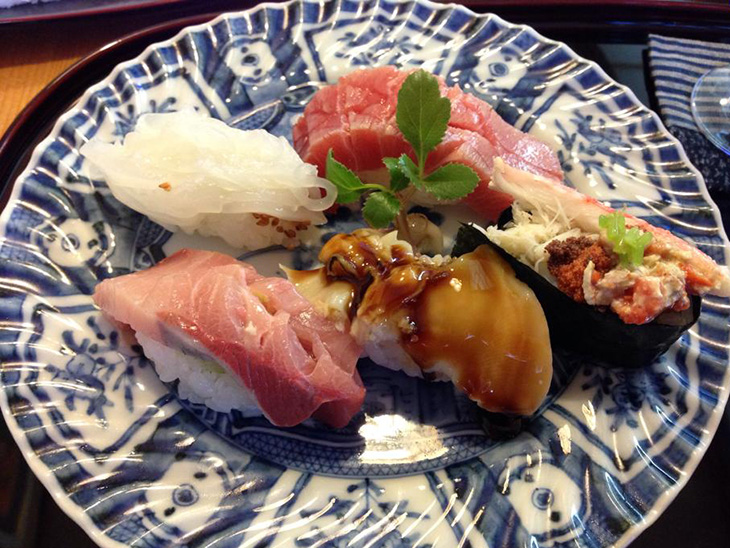 There are 10 or more restaurants in Omicho. They are mainly specialising sushi and sashimi. Since the fishes come from the market directly, foods are really nice.
There is a line in front of some shops if you go there at noon.